well, it turns out trying to find vintage dresses comparable to anthro ones became a stress-relieving hobby of mine. for some reason it makes all the pieces of my brain go back into the right place. its like my yoga.
so the above dress is $198 from anthro. super pretty, right?
But! here are some etsy alternatives :)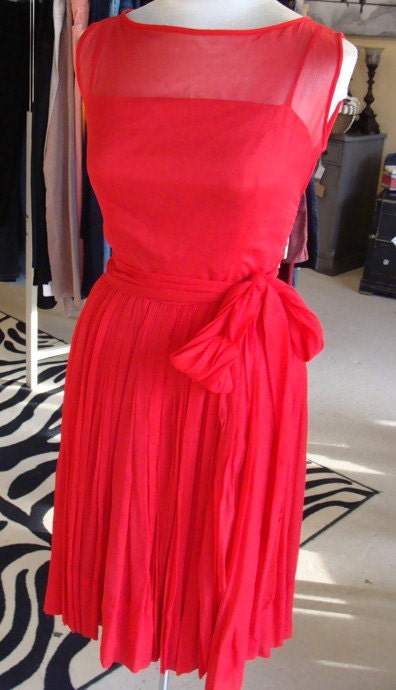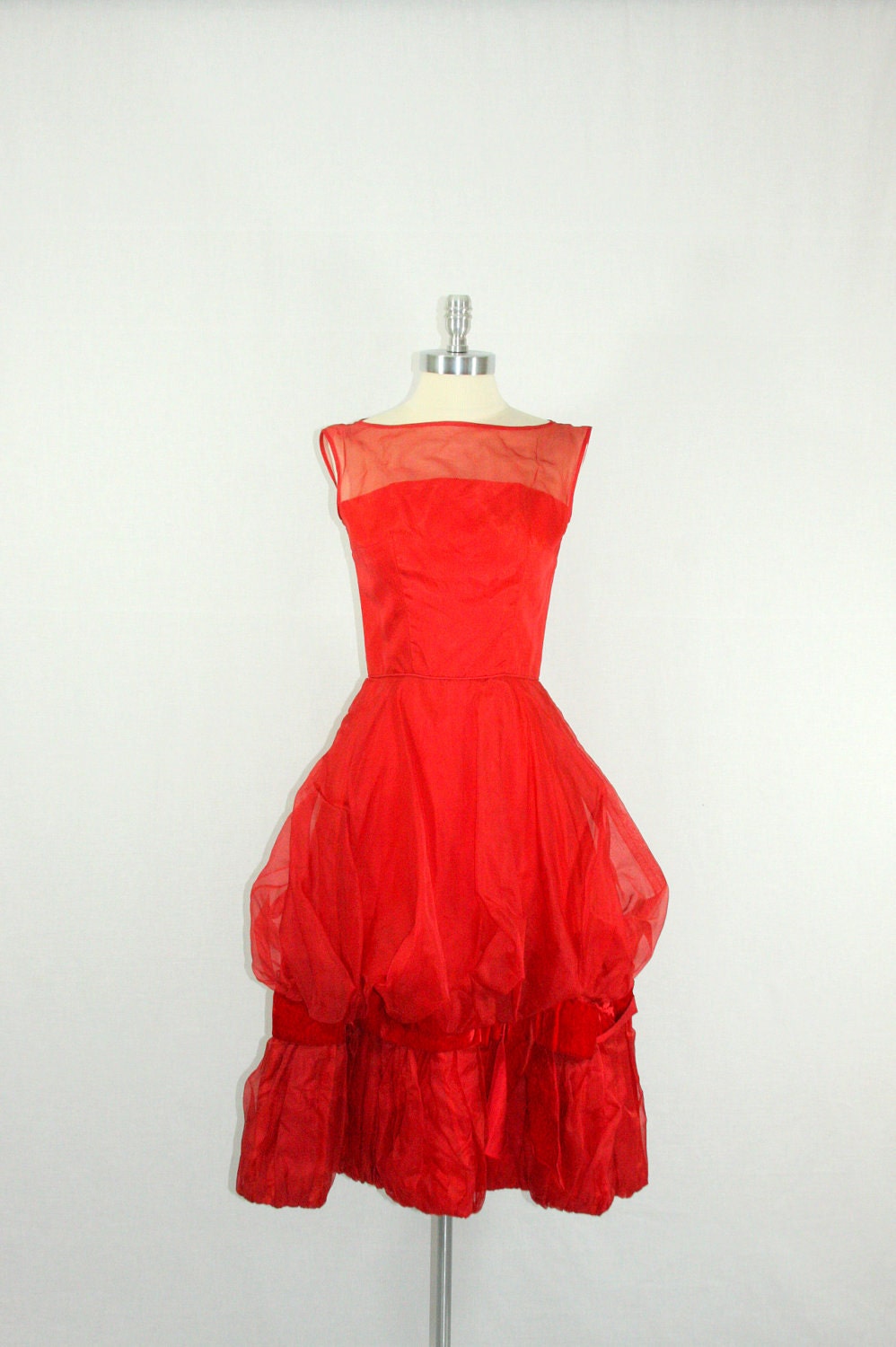 or maybe you liked the dress, but prefer to show your collarbones?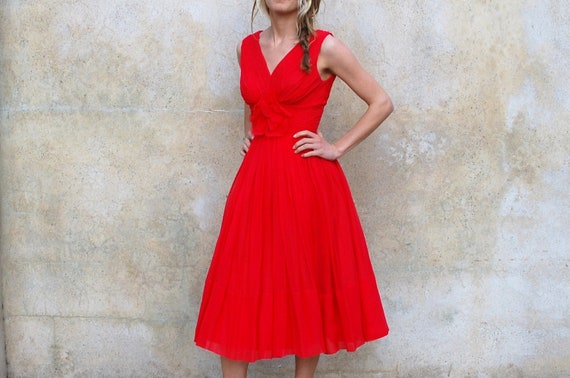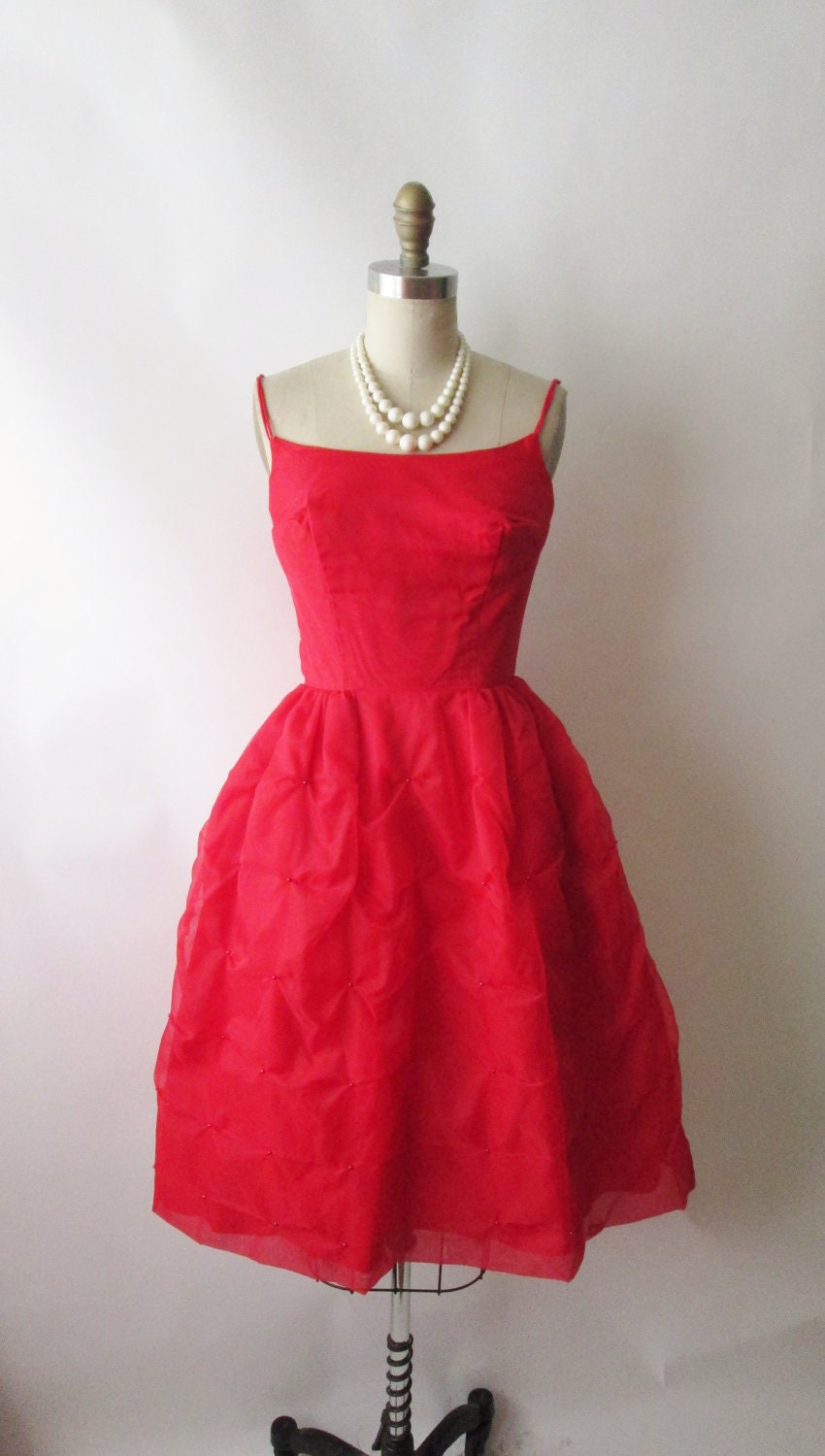 maybe you're thinking, "hey i'd like to do this, but searching etsy is like searching my grandma's hoarder basement."
let me help. first of all, if you want something vintage, say "vintage" in the name. also make sure the column on the left is checking the box marked "vintage"
then choose the era. because of the high waist, i searched for "1950s "
the type of neckline on the dress is called an "illusion" neckline, so i included that. and the color.
making my search "Vintage 1950s red illusion dress"
after that i searched again adding chiffon, and removed illusion :)
happy hunting!
p.s. would you like to see more anthro vs. vintage posts?
love,
m