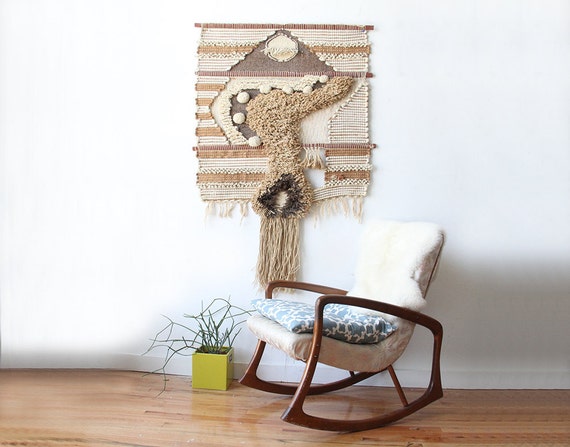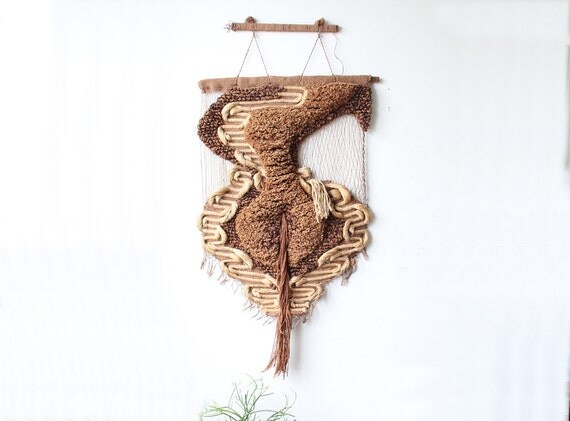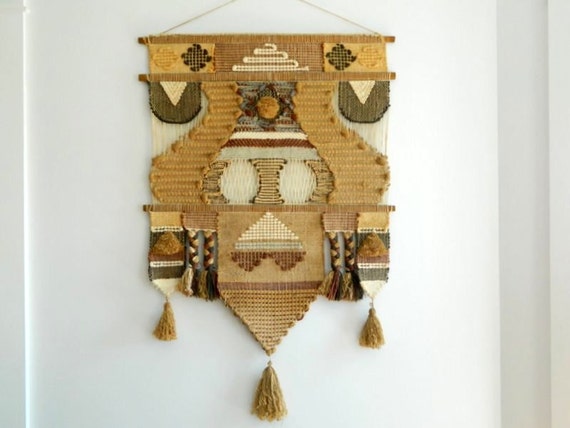 I found a don freedman weaving at an antique mall before i knew what a "don freedman" was, and i didn't' buy it. i just took a picture of it, so i could fall in love with it and lament later. it will always be the one that got away....
anywho, I have become quite taken with these woven textile wall hangings. These three are by Freedman, as well. I love the natural colors, and the textures that he created. they just feel so organic to me. I think they are stunning. What do you think? do you know anyone who does work like this today? What's your "one that got away" that you wish you would have snapped up?
I follow a girl on instagram who does these beautiful things, but i need to contact her and learn how to buy one.
by Maryanne Moodie
kinda makes me want to build a loom and have a go, myself.
if you ever find a don freedman, give me a holler, i will pay you handsomely for it. :)
happy monday!
thanks for reading,
m