I've just discovered Ossie.
It all started when I found a brown velvet coat at our local vintage market and started researching the label.
Ossie Clark was a leading designer in London in the 1960s, a very exciting and magical time for fashion in London. He became known for his airy Romantic garments. He was inspired by the past (especially the 30's and 40's) but always made the designs uniquely his own. He often collaborated with his wife, Celia Birtwell, who was a talented textile designer. I love this quote from Anna Sui about his designs, "He dressed the woman we all wanted to be: the rock star's girlfriend."
His Clothing is now very rare and highly collectible.
Emma Watson wore one of his breathtaking gowns for a Harry Potter Event.
"He created an incredible magic with the body and achieved what fashion should do-- produce desire." -Manolo Blahnik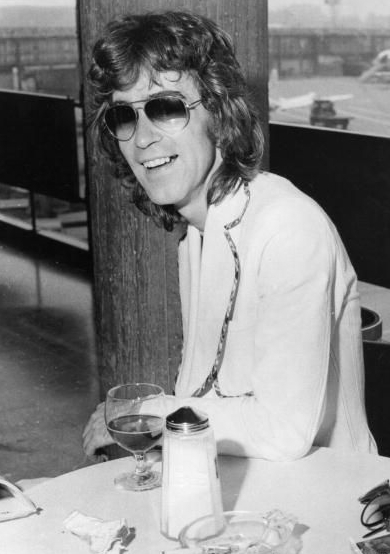 the man himself.
Thanks so much for reading,
M